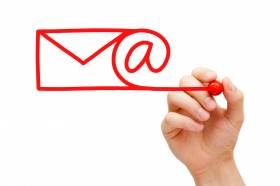 So you've decided to start an email newsletter. Good for you as email marketing is one of the most productive ways to stay in touch with your clients and increase sales and repeat business.
But for email to be successful, you must, of course, get your emails read. And like most things, success starts with getting the fundamentals right.
Before you push send, check out the 10 'must haves' for an outstanding newsletter.
1. An attention-grabbing subject line
Your subject line is the first thing people see of your email. Your subject line must compel your readers to open your email; otherwise they won't read it. It also must be brief (no longer than 50 characters) otherwise your finely crafted subject line will get cut off if it's too long.
Try giving your readers just enough information to make them curious. Use action words to inspire readers to click. Subject lines that address your readers concerns such as "How to …" or "Top 5 tips…" show you understand what they care about. Finally, another technique is to personalise the subject line with the reader's first name.