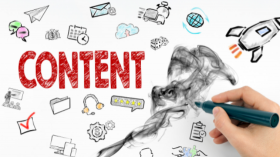 Content either make or break your marketing. Great content can help you earn the right to your audience's time while average content will be dismissed and ignored. Good content connects directly with your ideal customers' wants and needs and provides them with reasons to believe in your business.
If you've struggled with writers' block and can't think of any good content ideas to write about, then stress no more!
In this two-part series blog, I'll share 30 killer content marketing ideas with you; 15 ideas first and then the rest in part 2.
Ready? Let's dive in!