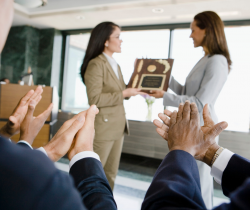 CONGRATULATIONS! You've won a business award; the ultimate recognition of your hard work and dedication. Amongst the celebrations and high-fives, now is the time to let the rest of the world know too.
Let your customers share in your moment of glory. After all, they are partly responsible for your success, as without them you wouldn't be in business for long!
So where do you start and how far should you go in spreading the news?
Here are our top ten ways to publicise your award: