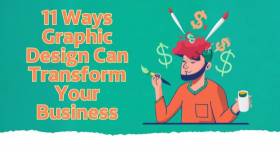 Stand-out graphic design is one of the cornerstones of future business growth and success.
While that sounds like a bold statement, recent findings from Adobe show that graphic design and creativity are key contributors to the success of high growth companies.
As good graphic design can transform your business, here are 11 reasons why you should invest in graphic design.