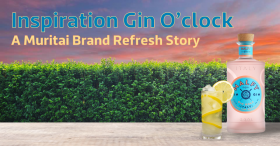 Amazing what drinking craft gin with friends on a balmy summer's day, smelling the sea breeze and watching the sun setting over the ocean leads to! Joy and happiness as well as the inspiration for our new brand colour palette. But more on that later...
A great brand connects your core purpose or your why with who you are, what you do and how you do it. As your business changes and evolves, it's important to make sure that your brand identity is still aligned with your business and fit for purpose.
If you are targeting new customers, delivering new products or services, entering new markets, or quite simply, your logo is outdated, a rebrand or refresh may be needed. We've refreshed our brand to better align with our why. Here's what led to the changes.