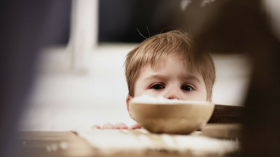 You've got my attention – but can you hold it?
Captivate your customers in three simple steps.
Think for a moment about your ideal customer. How do they look for your product or service? Are they searching online, are they talking to friends, are they walking down the street?
Once they have found you, how do you hold their attention and get them interested enough to find out more?
It is not enough to talk about what your business does or the promotion you have at the moment. You need to be more inspiring than that. You need to be relevant, interesting and credible to be ultimately considered.